About us
Red Creative was established in 1989, offering a broad spectrum of design solutions for visual communication.
The ethos of our work is holistic, always in service to content. Our team is distinguished for its ability in producing targeted design proposals and is repeatedly singled out for competitive awards in Greece and abroad.
Red
Creative
People
04
S
Simos Saltiel
Creative Director / Photographer
He studied graphic design and photography at the Illinois Institute of Technology in Chicago and at Parsons School of Design in New York (BFA, Communication Design). In 1989 he founded Red Design Group - known today as Red Creative. He has been exhibiting his photography since 1982 and in 1998 won first prize in the Photosynkyria Festival. During the 90's he captured the rock scene of the city of Thessaloniki and directed music videos. In 2008 he created the online photography magazine wip.gr. Art director and photographer at Red Creative. He's faster than his own shadow. He hopes to someday own all existing craftsman tools and by the way things are going, it seems very likely he will succeed. He is a hard core feminist, especially since he has 3 women at home and 3 in the office. When he grows up he wants to be a carpenter.
simos@redcreative.gr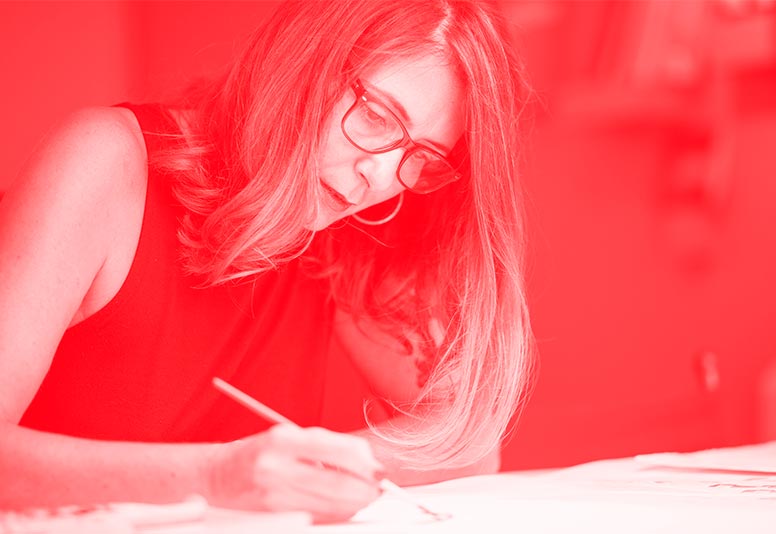 E
Elina Steletari
Senior Designer
She studied German Philosophy at the Aristotle University in Thessaloniki, as well as graphic design at the college of Applied Art Studies. She illustrates books and fairy tales. She has been with Red Creative since 1992 and holds the titles of Senior Designer and Illustrator. She didn't like Germans, she married one. Her biological clock never ticked, she had two kids. She never was crazy about animals, she has two cats. She walks through this life in a daze, while simultaneously teaching Illustration at AKTO college in Thessaloniki.
elina@redcreative.gr
V
Vivi Manthou
Designer
She studied graphic arts at the college of AKTO in Thessaloniki. Known as the Baby Designer of the group, she has been with Red Creative since 2014. She knows what an offside is. She loves geometry in design almost as much as she loves her dog. Sensitive to cold temperatures, proud owner of a personal heater which stays fully loaded until July and then is back in business in August. She's the bosse's number one sidekick when it comes to crafts projects.
vivi@redcreative.gr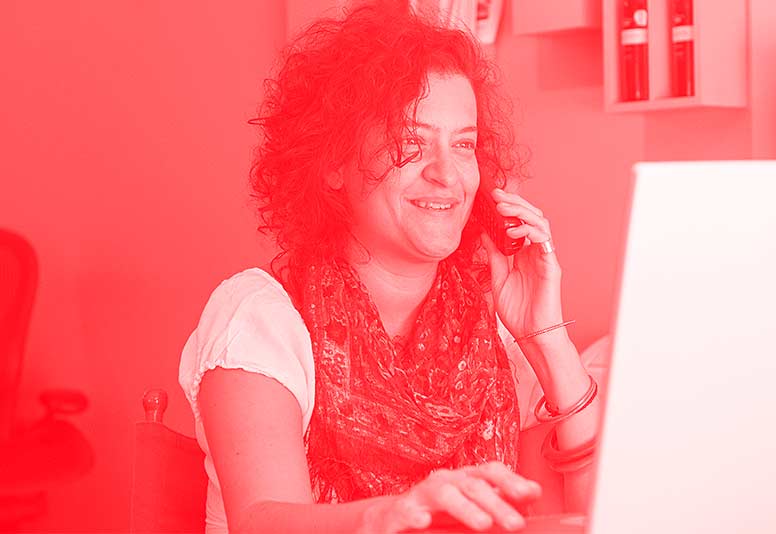 S
Stella Filippou
Client Service
She has been the chief of secretarial support at "Florina - A. Honeos S.A.", a juice and soft drinks industry, since 1995, and has been part of their accounting branch since 2000. From 2002 until 2006 she took on the position of Sales Back Office for the Sarah Lawrence clothing company. Since 2006 she has been working at Red Creative as Client Service Manager. She is obsessed with baking, and has created the famous brand "Stellas Sweets", which makes sure that we don't go a single holiday or Christmas without satisfying that sweet tooth. She makes the best fig marmalade on this planet. Lastly, she would love to be able to move to the village of Litochoro but we won't let her leave us.
red@redcreative.gr
Clients
42
Sani Resort
Sani Festival
Sani Gourmet
Tor Hotel Group
Tzimas Cosmetics
Thessaloniki Film Festival
Thessaloniki Museum of Photography
Goethe-Institut Thessaloniki
Ktima Gerovassiliou
Ktima Vogiatzi
Venetsanos Winery
Vlassidis Winery
Music Village / To Avgo
Inova Hospitality
Petits Grecs
Vamvalis Foods
MeteSysm
Kleemann
Marbella Corfu
Ikos Resorts
Glass Studio
Attica
Arogi / Euromedica
Tsantalis Winery
State Museum of Modern Art
National Theater of Northern Greece
Thessaloniki Concert Hall
Miraggio Thermal Spa
Metesysm
Nimand
Kafetzi bookstores
Yiok Balik
Patafritas
Halkidiki Hotel Association
Halkidiki Prefecture
Magnesia Prefecture
Pieria Prefecture
Thessaloniki Concert Hall
State Museum of Modern Art
National Theater of Northern Greece
The George Tsolozidis Collection
Electra Palace
Awards

Kythera Photographic Encounters
Έκδοση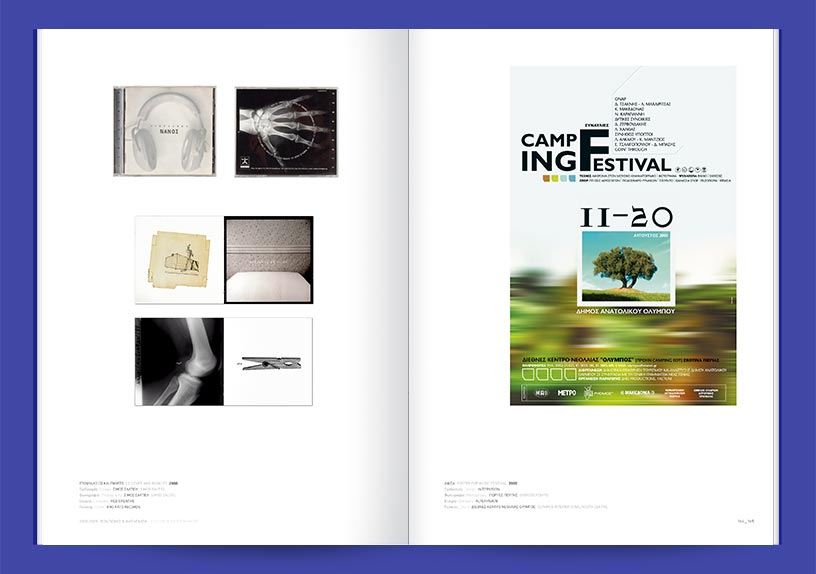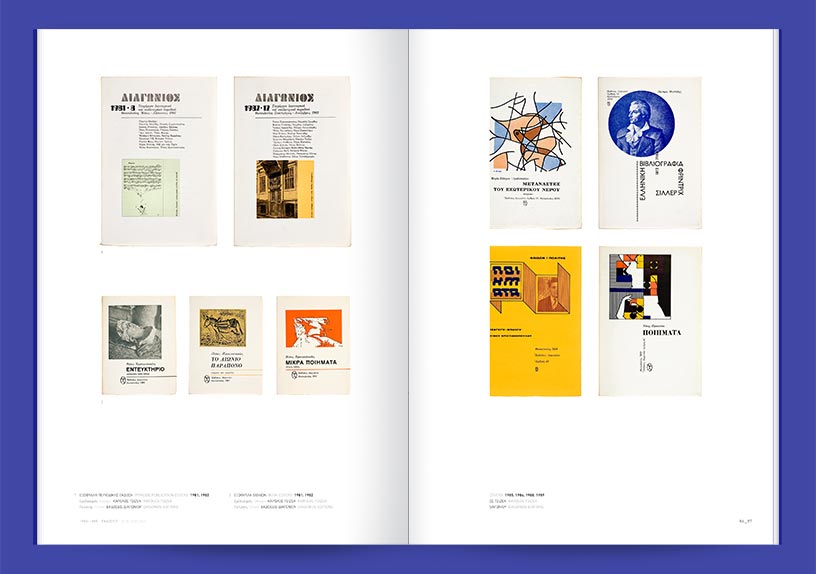 ΘΕΣΣΑΛΟΝΙΚΗ
GRAPHIC DESIGN
1980-2009
Μία ανθολογία
Η Red Creative με αφορμή τον εορτασμό των είκοσι χρόνων από την ίδρυσή της προχώρησε στη δημιουργία μιας έκδοσης που καταγράφει την εξέλιξη της έντυπης γραφιστικής στη Θεσσαλονίκη, όπως αυτή εικονίζεται μέσα από δουλειές δημιουργών της πόλης. Στις σελίδες του βιβλίου παρουσιάζονται θεματικά και με χρονολογική σειρά, δουλειές δημιουργών και γραφείων από το 1980 μέχρι το 2009.
MORE