Overview
Our design for the visual identity of the 2nd Biennale of Contemporary Art, Thessaloniki, articulates its main theme of "Praxis: Art in Times of Uncertainty" and the desire of the organizers to inspire the public into an energetic interaction with the festival.
We created 4 symbolic images:
an explosion, a super hero, a button, a heart with wings.
The images were designed using the technique of "connect the dots" and "fill in the spaces" games. They were deliberately left unfinished, inviting the audience to imagine the rest – or even to complete the drawings.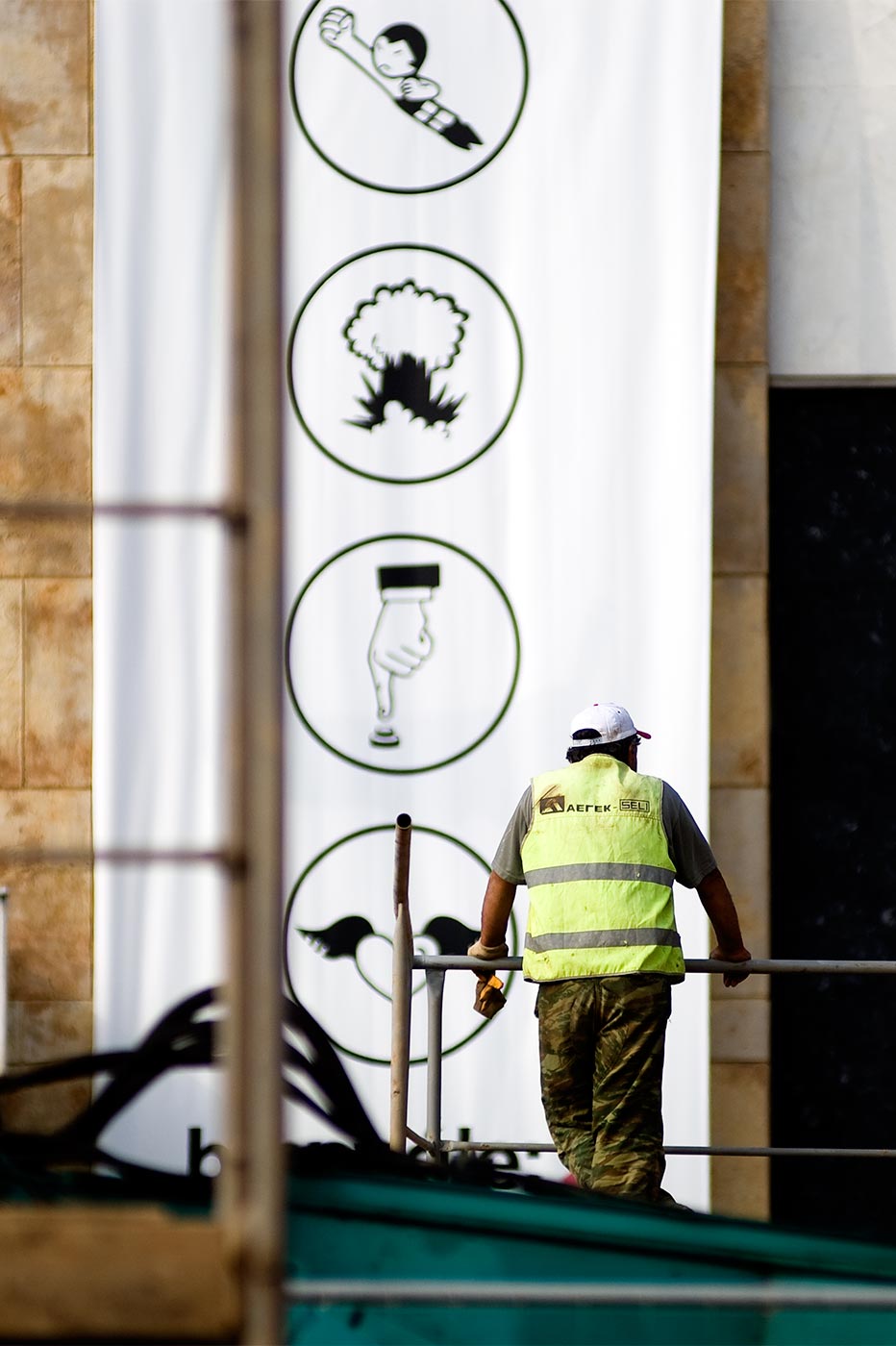 Client
State Museum of Contemporary Art
Work
Book
Interior graphics
Visual Identity
Poster